Bug report #17191
Images do not show anymore in GRASS docs in Processing
| | | | |
| --- | --- | --- | --- |
| Status: | Closed | | |
| Priority: | High | | |
| Assignee: | Victor Olaya | | |
| Category: | Processing/GRASS | | |
| Affected QGIS version: | 2.18.13 | Regression?: | Yes |
| Operating System: | | Easy fix?: | No |
| Pull Request or Patch supplied: | No | Resolution: | fixed/implemented |
| Crashes QGIS or corrupts data: | No | Copied to github as #: | 25090 |
---
Description
They used to show just fine.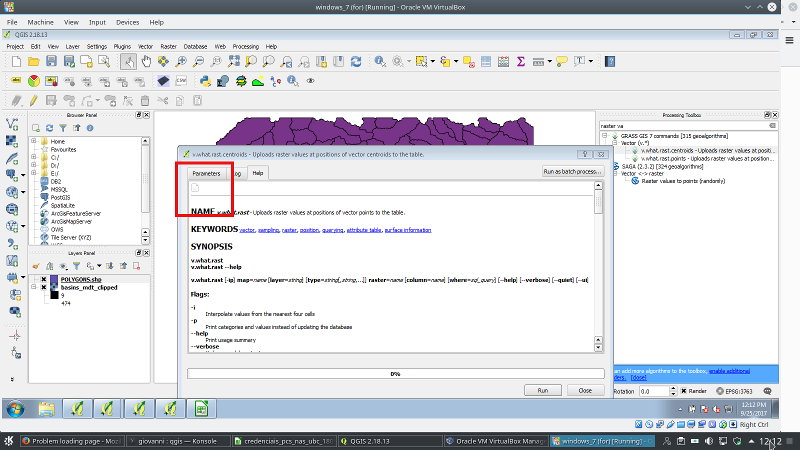 History
Fixed for local files. Not sure if we can fix it for remote files, e.g. online docs, as we use QTextBrowser for help and download HTML before showing it.
Status changed from Open to Feedback
Resolution set to fixed/implemented
Status changed from Feedback to Closed
Seems good to me! thanks!