Bug report #15086
Inconsistency between layernames in WMS and WFS
| | | | |
| --- | --- | --- | --- |
| Status: | Closed | | |
| Priority: | Normal | | |
| Assignee: | - | | |
| Category: | QGIS Server | | |
| Affected QGIS version: | 2.14.0 | Regression?: | No |
| Operating System: | Ubuntu | Easy fix?: | No |
| Pull Request or Patch supplied: | No | Resolution: | |
| Crashes QGIS or corrupts data: | No | Copied to github as #: | 23028 |
---
Description
There is inconsistency between WMS and WFS layer names when calling a layer with a space in the name. This makes it difficult programmatically to use a combination of WMS and WFS.
Case:
I have a qgis-project which contains a layer with a space in the name, e.g. 'Skov fra fot'. The qgis-project is published as a WMS and WFS with QGIS Server (ubuntu).
In the WMS GetCapabilities-call, the name contains the space: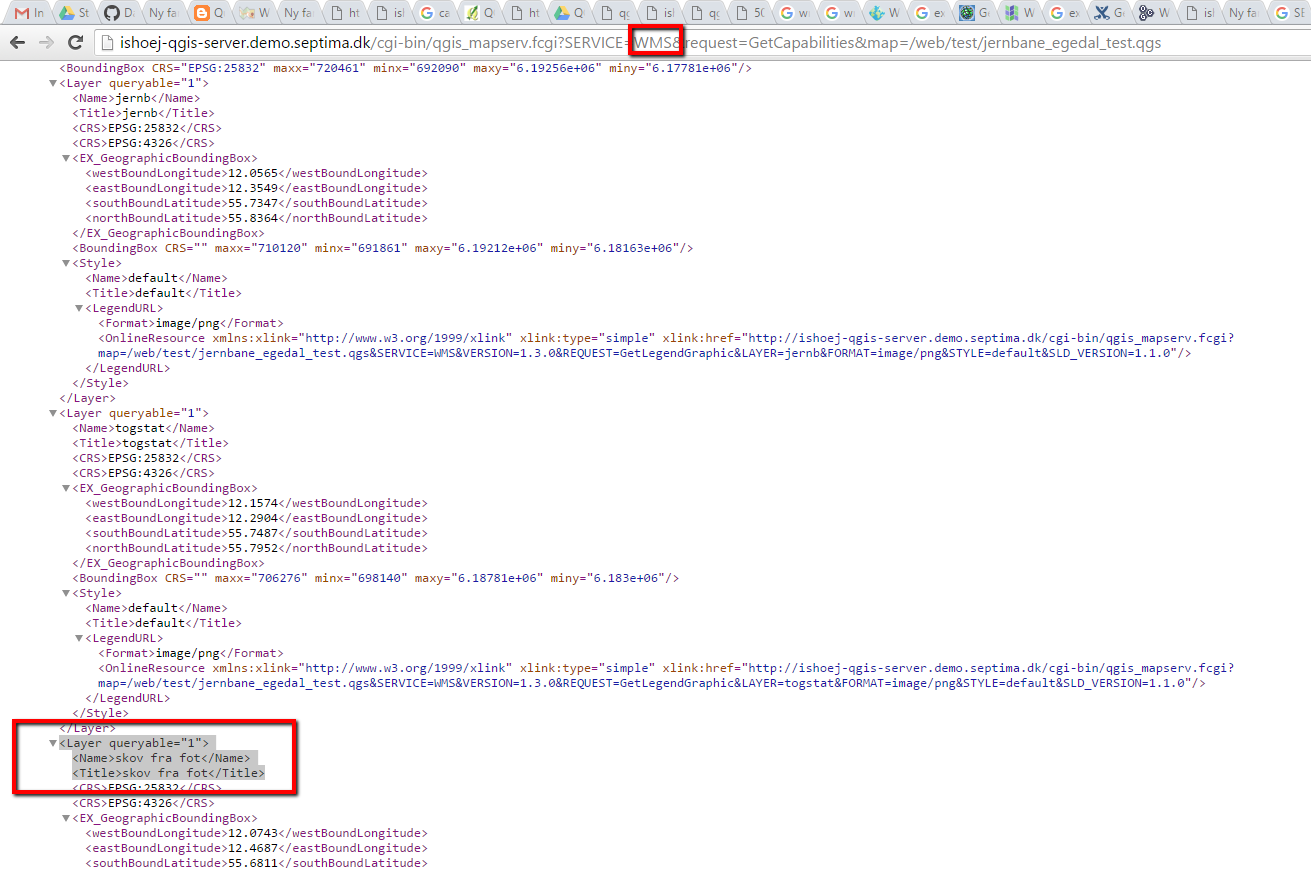 However in the WFS GetCapabilities-call, the space is replaced with '_' in the name.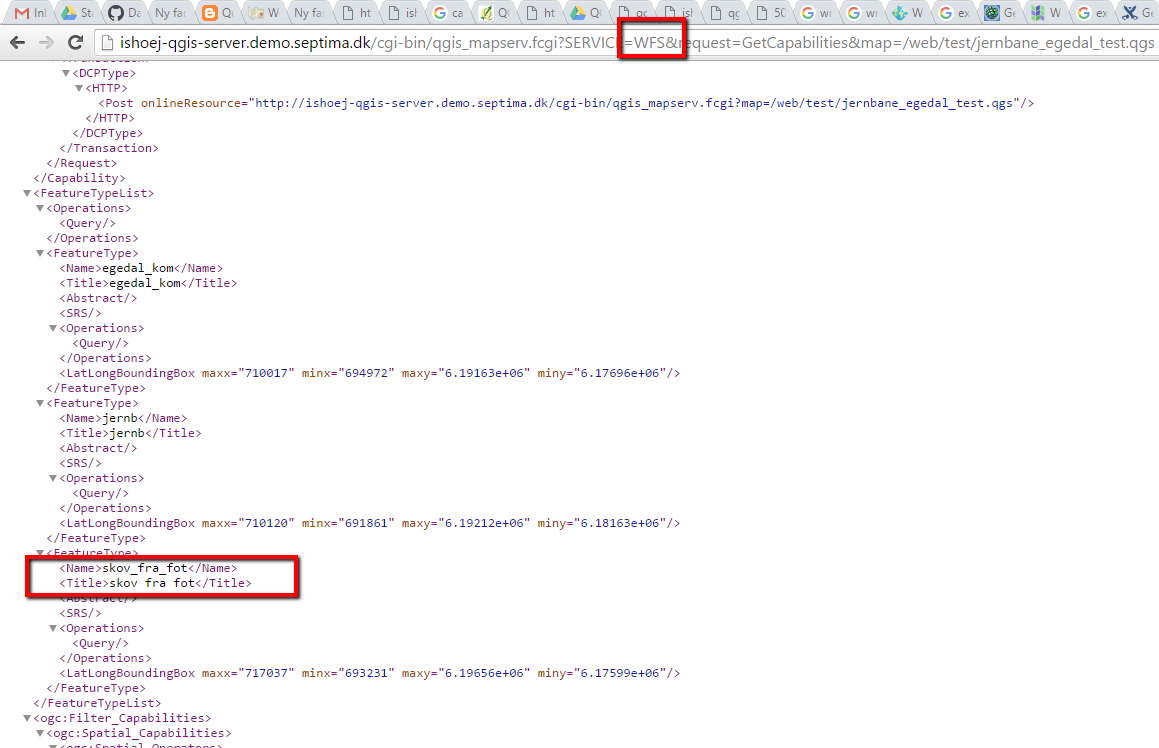 According to the WFS-specification, the name needs to be a QName which does not allow spaces (https://en.wikipedia.org/wiki/QName). However, it seems there is no name-restriction in the WMS-specification.
Idea for solutions 1:
To ease programming, it would be good if the WMS and WFS followed the same rule when a layer contained a space (and other special characters). Since the WFS specification does not allow spaces, the same rule could be applied to the WMS. However, this will impact existing services.
Idea for solution 2:
If Idea 1 is not durable, then it should be possible to use the setting 'Use layer ids as names'. This works on WMS but not on WFS - where the layername is not changed to layerid (see #15085)

---
History