Bug report #4084
Focus is lost when doing searching in the table
| | | | |
| --- | --- | --- | --- |
| Status: | Closed | | |
| Priority: | Normal | | |
| Assignee: | - | | |
| Category: | - | | |
| Affected QGIS version: | | Regression?: | No |
| Operating System: | Windows | Easy fix?: | No |
| Pull Request or Patch supplied: | | Resolution: | fixed |
| Crashes QGIS or corrupts data: | | Copied to github as #: | 14067 |
---
Description
I'm not sure if this is a bug.
When doing searching in the table, entering smth in the Look for field, select a field and hit Search, the data area is loosing focus and result of the selection wich is supposed to be visible is completely unnoticeable (very light gray). One will need to click again somewhere in the data, but not on the records to see the result of the selection.
This might be Win problem as it is not confirmed under Linux.
Example (after searching)
Example (after additional click)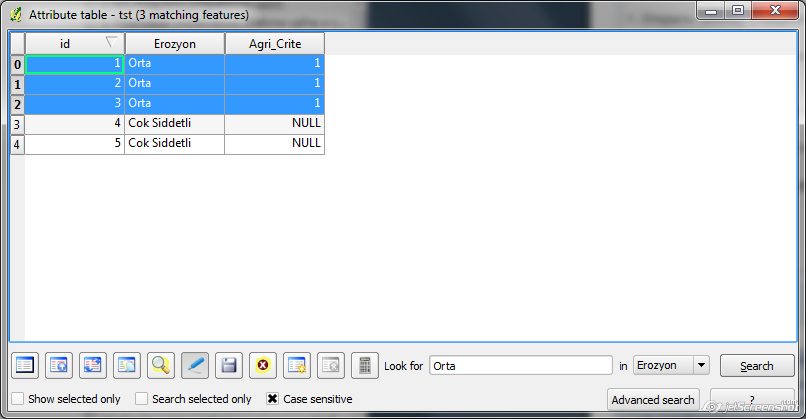 History
Resolution set to fixed
Status changed from Open to Closed