Bug report #9684
Improve tool grouping and color usage in toolbars
| | | | |
| --- | --- | --- | --- |
| Status: | Closed | | |
| Priority: | Low | | |
| Assignee: | Anita Graser | | |
| Category: | GUI | | |
| Affected QGIS version: | 2.2.0 | Regression?: | No |
| Operating System: | | Easy fix?: | No |
| Pull Request or Patch supplied: | No | Resolution: | end of life |
| Crashes QGIS or corrupts data: | No | Copied to github as #: | 18249 |
---
Description
I don't know if anybody is interested in this, but the UI could be further improved using clearer groupings of toolbars. Some icons seem very out of place currently. The groupings could be further aided by using similar colours for similar concepts. Blue seems to be already established for layer operations. Selection operations could all use a lot of yellow. Polygon operations seem to be green.
In my opinion very out of place is: The "refresh view" and "draw layer" being so far apart. The attribute table and field calculator should be closer to the layers. Grouping the attribute table with the "selection" tool bar is just weird. If anybody likes the mock up I can work on it some more.
In general I think the interface should be darker to make the map pop out more. And another thing I like is putting the edit tools on the right hand side of the screen because it takes advantage of wide screens.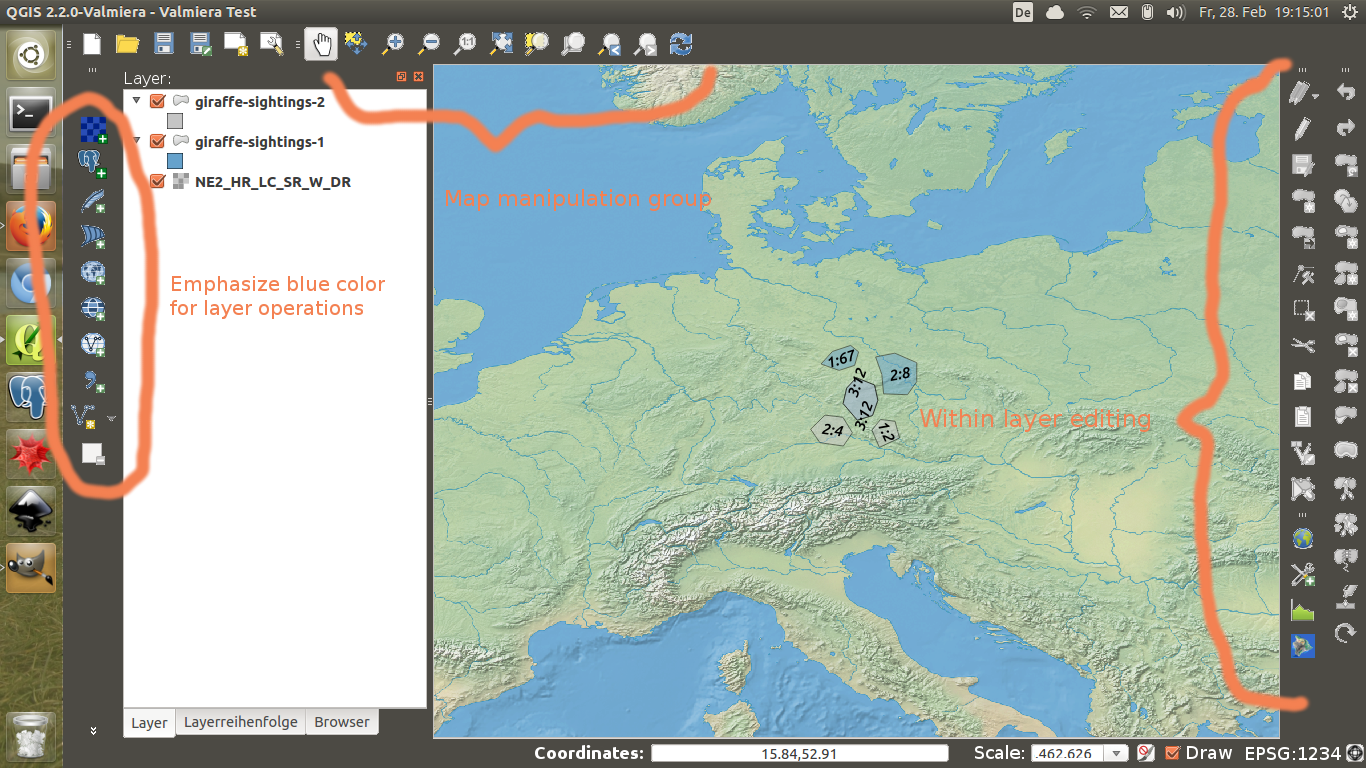 History