Bug report #9045
Font marker symbol not visible in style manager after restarting QGIS
| | | | |
| --- | --- | --- | --- |
| Status: | Closed | | |
| Priority: | Severe/Regression | | |
| Assignee: | Jürgen Fischer | | |
| Category: | Symbology | | |
| Affected QGIS version: | master | Regression?: | No |
| Operating System: | Windows | Easy fix?: | No |
| Pull Request or Patch supplied: | No | Resolution: | |
| Crashes QGIS or corrupts data: | No | Copied to github as #: | 17699 |
---
Description
This problem occurs when adding a the following font marker symbols to the Style Manager:
Non-standard character from a common font e.g. Character À from the Arial Font (code 0 x 192).

After this has been added and QGIS is restarted the character is replaced by a question mark:

Character from a custom font e.g. After installing the OCHA-Icons-Bounded.ttf font available from (https://docs.google.com/file/d/0B1mi3wqgOCjMQTFmbFpHWERpT28/edit?usp=sharing&pli=1) and adding a Font Marker symbol to the style manager,
the symbol is no longer visible in the Style Manager after restarting QGIS.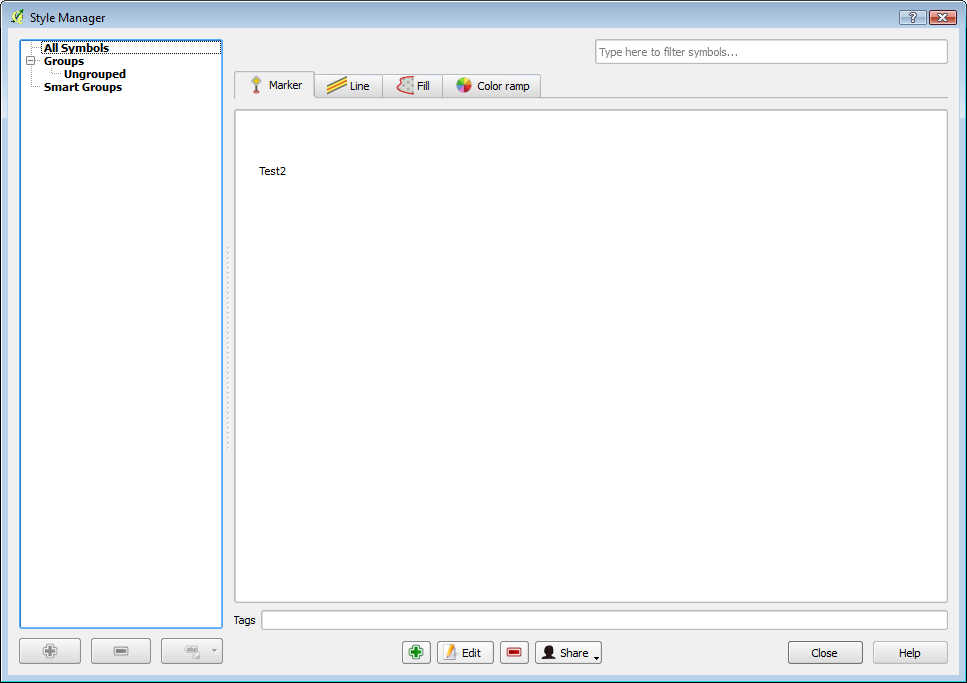 This problem does not occur in v1.8.0.
History