Bug report #19207
Tracing with offset produce intersections
| | | | |
| --- | --- | --- | --- |
| Status: | Open | | |
| Priority: | Normal | | |
| Assignee: | Martin Dobias | | |
| Category: | Digitising | | |
| Affected QGIS version: | 3.3(master) | Regression?: | No |
| Operating System: | Win 7 64bit | Easy fix?: | No |
| Pull Request or Patch supplied: | No | Resolution: | |
| Crashes QGIS or corrupts data: | No | Copied to github as #: | 27036 |
---
Description
hello,
while digitizing with offset in some cases the tool produce intersections. the gif show one case with split.
affected versions: 3.0 and actual master
a little qgis project is in the attachment.
@martin dobias
it would be very kind of you, if you can have a look at this issue.
thank you very much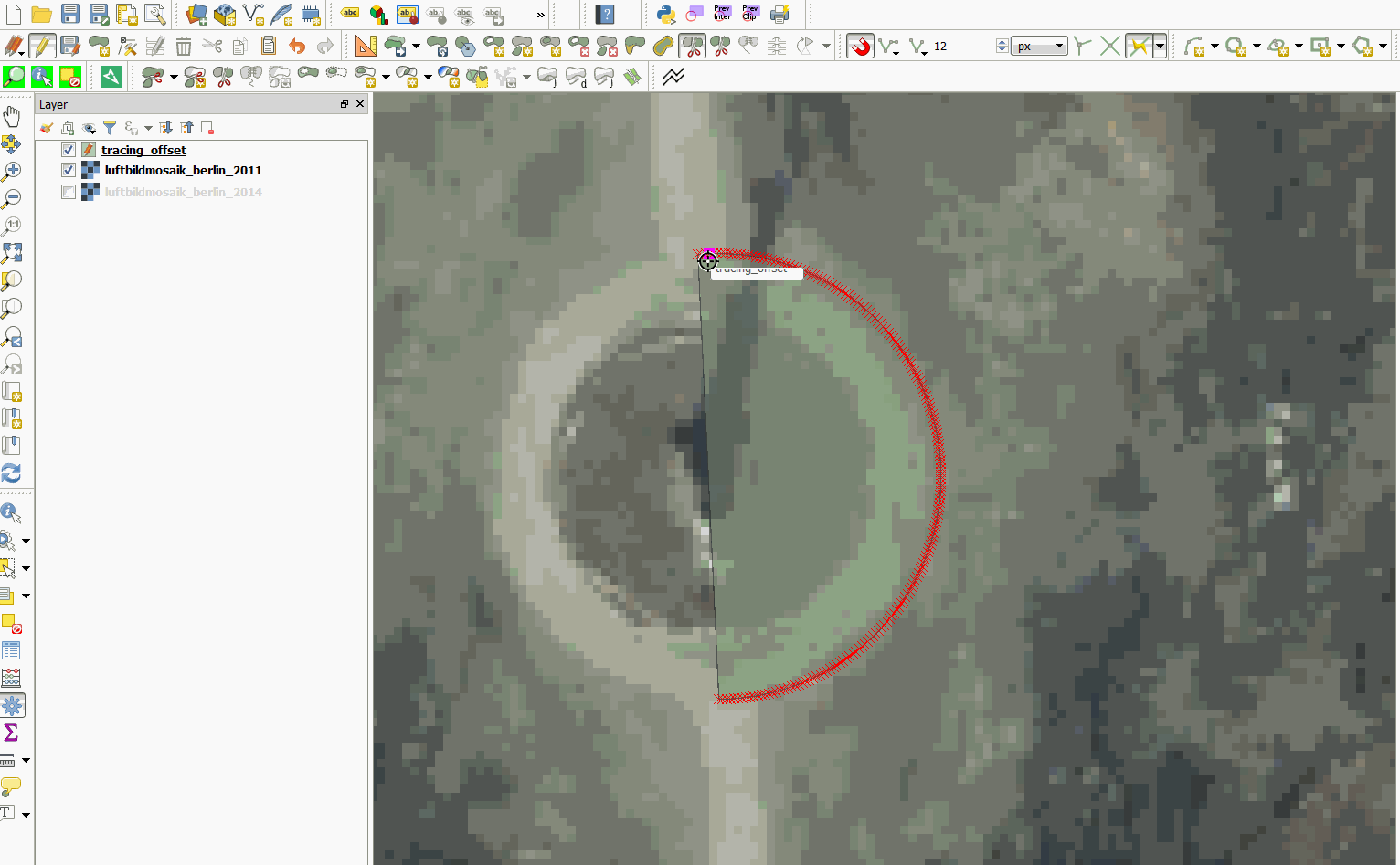 History
it is still an issue in actual master 3.3. is there a chance for fixing in 3.4?
thanks!
Affected QGIS version changed from 3.1(master) to 3.3(master)