Bug report #17200
Turning Multi edit mode off does not go back to table view
| | | | |
| --- | --- | --- | --- |
| Status: | Feedback | | |
| Priority: | Normal | | |
| Assignee: | - | | |
| Category: | Attribute table | | |
| Affected QGIS version: | master | Regression?: | No |
| Operating System: | | Easy fix?: | No |
| Pull Request or Patch supplied: | No | Resolution: | |
| Crashes QGIS or corrupts data: | No | Copied to github as #: | 25099 |
---
Description
In the attribute table, If the user starts a multi edit mode session while in table view, when he turns it off, the attribute table will end up in Form view instead.
I think the right UX behaviour would be for the multi edit mode to remember the view mode the user was using before.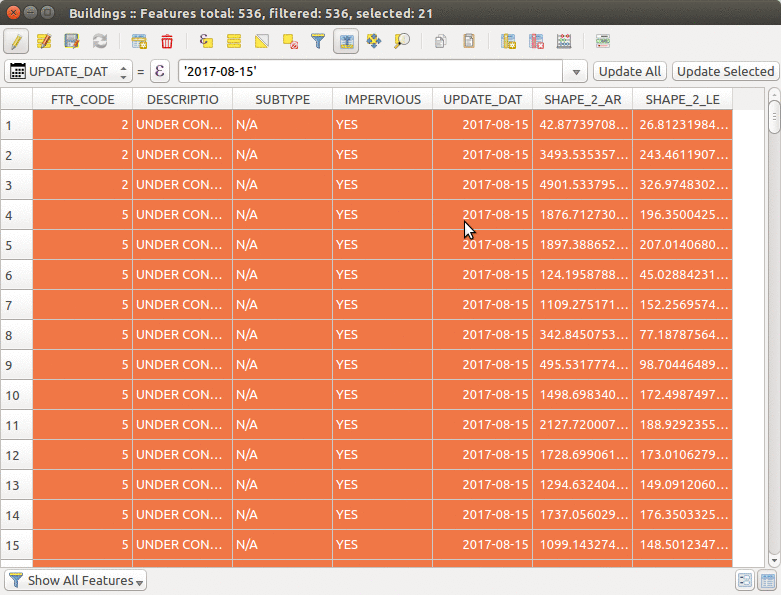 This affects both master and QGIS 2.18.
History
Status changed from Open to Feedback
Please check if this issue is still valid on QGIS 3.4.5 or 3.6.