Bug report #16396
Inconsistent transparency behavior when using blending and PNG export
| | | | |
| --- | --- | --- | --- |
| Status: | Closed | | |
| Priority: | Normal | | |
| Assignee: | - | | |
| Category: | Unknown | | |
| Affected QGIS version: | 2.18.4 | Regression?: | No |
| Operating System: | | Easy fix?: | No |
| Pull Request or Patch supplied: | No | Resolution: | fixed/implemented |
| Crashes QGIS or corrupts data: | No | Copied to github as #: | 24305 |
---
Description
Combination of blending techniques can be used to produce a composer map item that achieve transparency in composer view but is exported as an opaque white object when exporting to PNG.
I produced a demonstration .qgs file embedded in the attached zip.
This is what you see in the composer.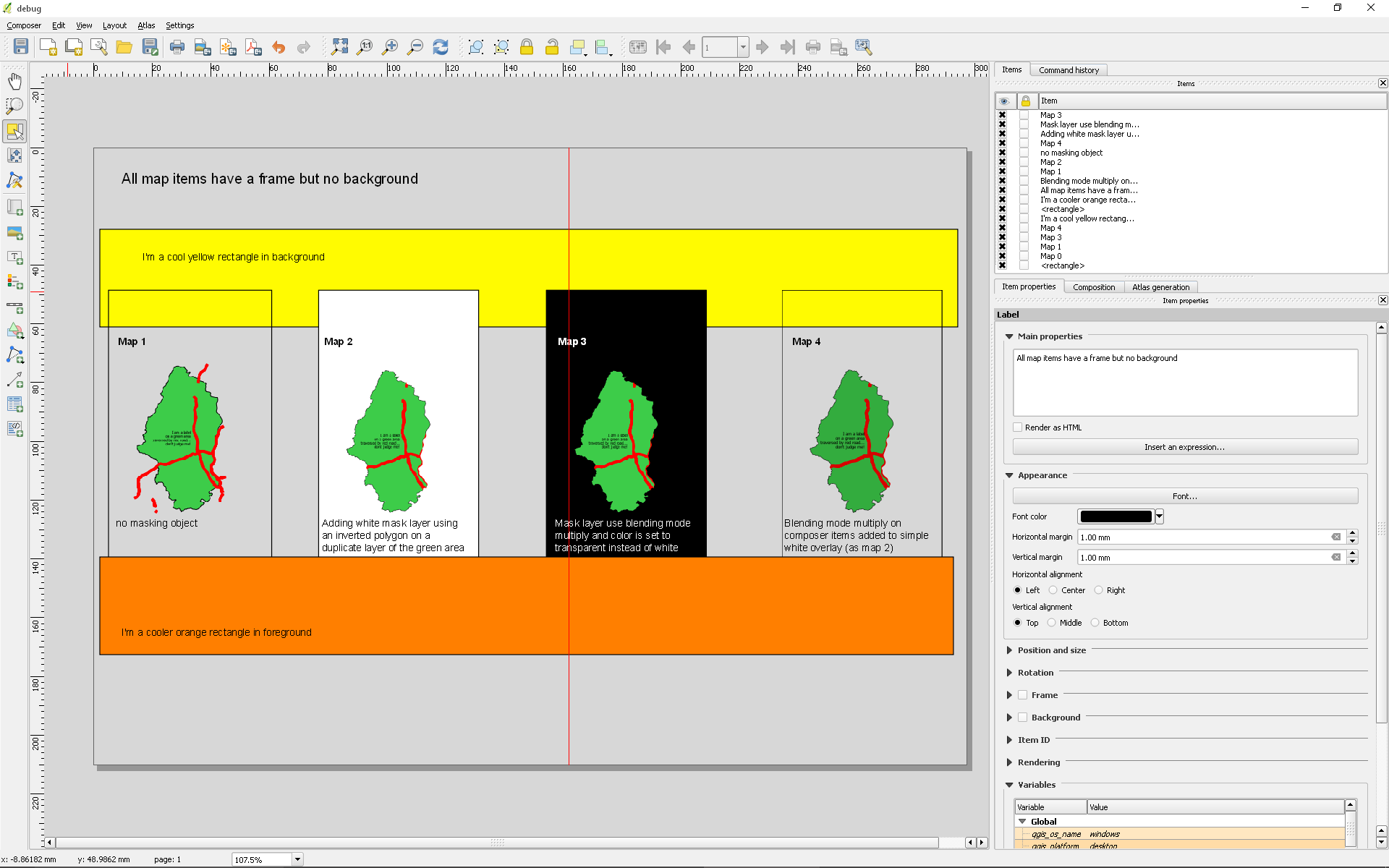 This is what you get when opening the resulting png using gimp.

As you might notice map 3 & 4 both achieve transparency because the yellow rectangle in the background is visible in the resulting png.
However a white background is applied on map 4 for whatever reason.
Tested on windows 10 & Ubuntu 14.04 with Qgis 2.18.5
History