Bug report #15980
Snapping Settings can't be stored
| | | | |
| --- | --- | --- | --- |
| Status: | Closed | | |
| Priority: | Low | | |
| Assignee: | - | | |
| Category: | Digitising | | |
| Affected QGIS version: | 2.14.7 | Regression?: | No |
| Operating System: | | Easy fix?: | No |
| Pull Request or Patch supplied: | No | Resolution: | invalid |
| Crashes QGIS or corrupts data: | No | Copied to github as #: | 23896 |
---
Description
Dear Support,
We are encountering problems with storing the QGIS Snapping Set-up. I've been encountering this since version 2.8 (the earliest that I used).
I know that the default settings can be configured here: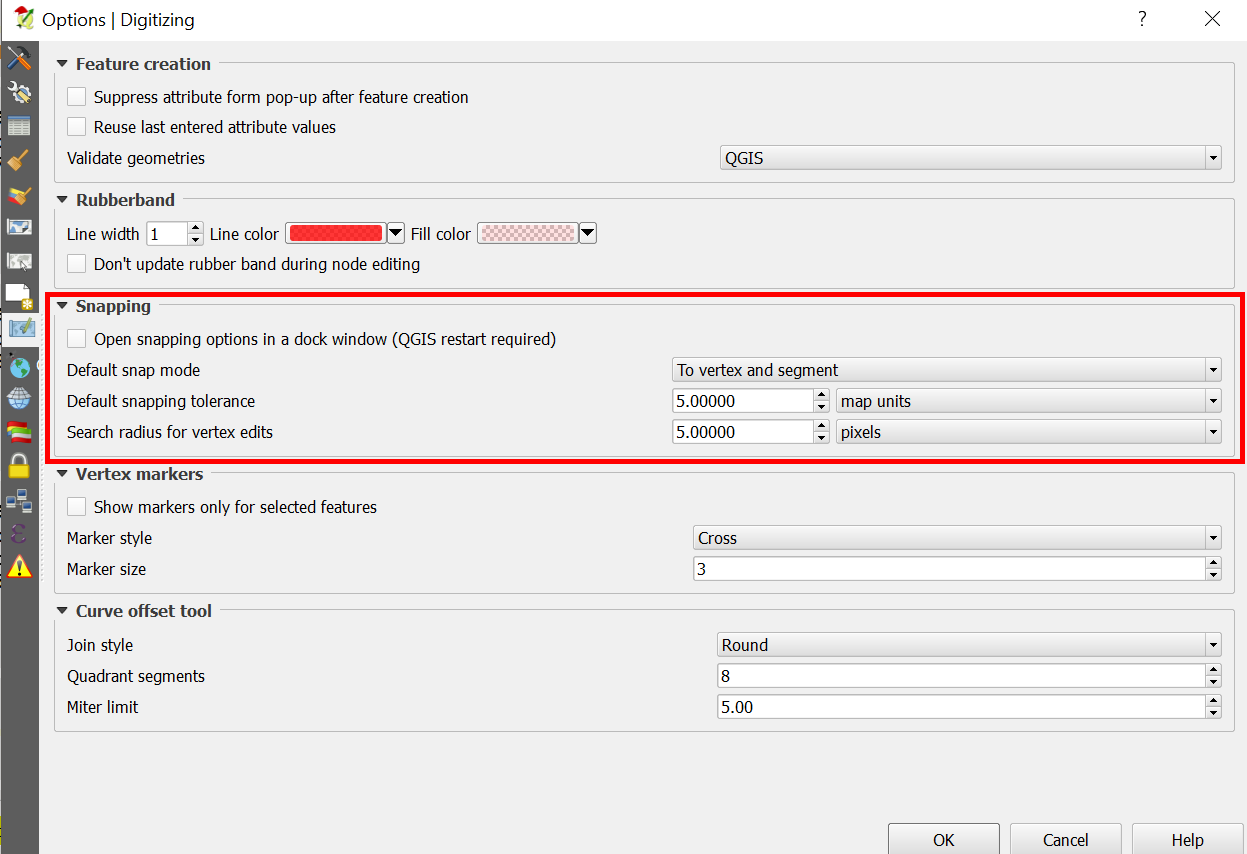 But the last selected Snapping mode is never stored. We always have to reset this with every command or when QGIS restarts.


I hope you can improve this feature. Thank you very much.
Best regards,
Josha Ancheta
History
Priority changed from Normal to Low
Status changed from Open to Feedback
Category changed from Browser to Digitising
It resets the snapping setting according to your defaults...and not the latest settings. This is a general behaviour, same as your canvas CRS when you open a new QGIS session. You don't expect QGIS to set it to the latest CRS used?
Resolution set to invalid
Status changed from Feedback to Closed