Bug report #14472
Attribute table icons too small on HiDPI
| | | | |
| --- | --- | --- | --- |
| Status: | Open | | |
| Priority: | Normal | | |
| Assignee: | - | | |
| Category: | GUI | | |
| Affected QGIS version: | 3.3(master) | Regression?: | No |
| Operating System: | | Easy fix?: | No |
| Pull Request or Patch supplied: | No | Resolution: | |
| Crashes QGIS or corrupts data: | No | Copied to github as #: | 22450 |
---
Description
The icons in the attribute table toolbar are considerably smaller than the main window toolbar icons.
Also, the switch to form view icon is smaller than the neighboring table view icon.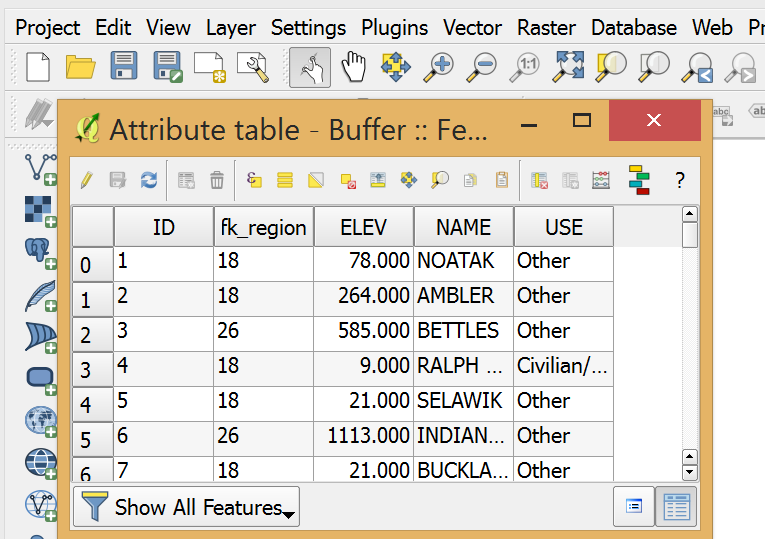 ---
History
Target version set to Future Release - High Priority
The button to switch to form view is ok now.
The toolbar buttons on the top are still smaller than in the main window.
Easy fix? set to No
Regression? set to No
Affected QGIS version changed from master to 3.3(master)
Description updated (diff)